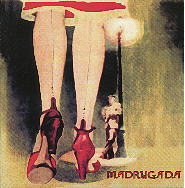 1.Joana Francesa
2.Visgo da jaca
3.Janet
4.Besame mucho
5.Madrugada
6.Ne me quittes pas
7.Virtual
8.Bonita
9.Canoa canoa
10.Big foot
Alda Rezende : vioce
Jonathan Crayford : piano
Andre"Limao"Queiros : drums and percussion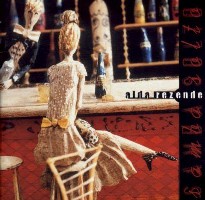 1.Queixumes
2.Movedica
3.Insistencia
4.Antes
5.Ph1
6.O cego
7.Menia ilha dos olhos d'agua
8.Samba do desenredo
9.Pai Grande
10.Faca
11.Hotel Maravilhoso
12.Samba Solto
13.Anuario
Alda Rezende : voice
Kristoff SIlva : guitars
Marco Aur : bass
Paulo Thomaz : flute,violin,percussion
Decio Ramos : drums,percussion
-guests-
Marcelo Augusto(2),Paulo Beto(4)(5)(12),Murillo Correa(5),
Na Ozzetti(7),Sergio Perere(7),Daniela Renno(8),
Ricardo Fiuza(11),Makely(12),Sergio Santos(13) and Serginho Silva(13)


Alda Rezende "Madrugada"(2004)
Alda Rezende "Samba Solto"(2001)
Flavio Henrique "Presepio Cantado"(2004)
Anvil FX "Miolo"(2003)
The Nomad "Step 4th"(2003)
Sagrado Coracao da Terra "A Leste do Sol, Oeste da Lua"(2000)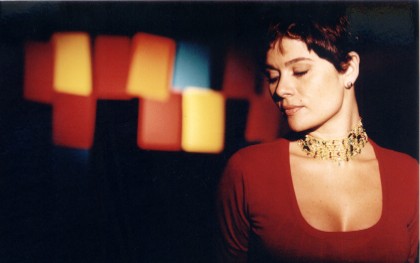 Welcome! Bienvenidos!!
Here is "Brasilian Jazz Beauty" Alda Rezende fan blog.
If you like Alda Rezende,
If you've an ineresitng in Alda Rezende,
Join and Enjoy!
Alda Rezende Site Official